Get Ready: 2022 State Leadership Conference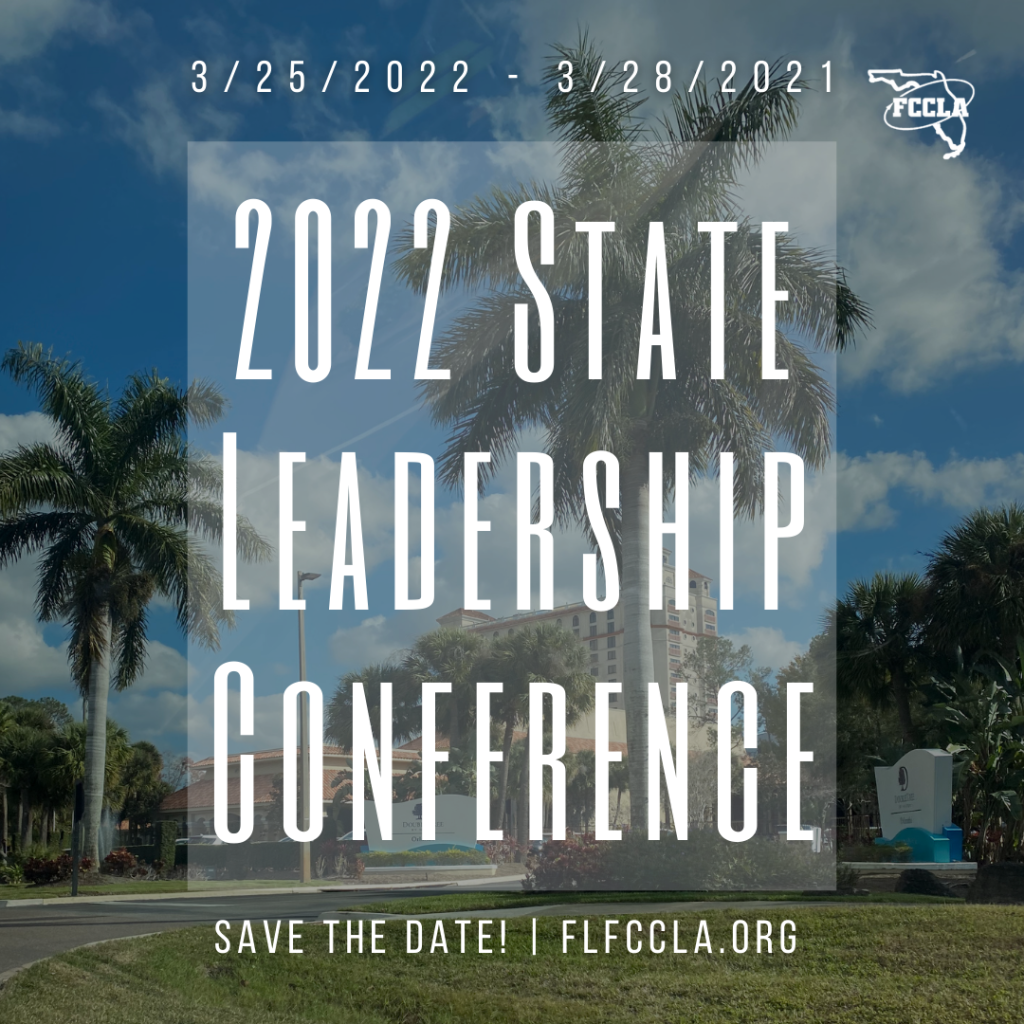 It's Time.
Members. Advisers. Volunteers. Get Ready.
The 2022 State Leadership Conference is Around the Corner, and we can't wait for you to experience what we have been planning. Here are some things you should know:
Conference Date and Location
The Conference will be hosted March 25-28, 2022 in Orlando, Florida's own DoubleTree by Hilton by SeaWorld Hotel.
Where can I find information about the Conference?
You'll want to visit flfccla.org/slc to find the agenda, registration packet, and other cool information about the conference!
Are there any scholarships or awards I can take advantage of?
YES! Please visit flfccla.org/awards to find all the current Scholarship and Awards that Florida FCCLA is offering for the 2021-2022 School Year.
Who can attend the conference?
All members and advisers are eligible to attend the 2022 State Leadership Conference, regardless of placement in STAR or Proficiency Events.
Workshops and Excursions
(NEW!)
Florida FCCLA is excited to offer a plethora of workshops to our members and advisers. Check out the 2022 SLC page for more details!
Likewise, we are also offering members and advisers the opportunity to visit SeaWorld or other locations in Orlando during the conference. Check the 2022 SLC page for details!
While this is only a glimpse at what the conference will offer, we are sure that members and advisers will have a blast discovering their inner leaders and advocates at our conference. We look forward to seeing our members in person in March 2022!
If you have questions, please reach out to membership@flfccla.org. We are happy to answer any questions or concerns you may have!
Countdown to the 2022 State Leadership Conference