Florida Welcomes You To the Conference
For the first time ever, Florida FCCLA is proud to host a Fall Leadership Conference and hear this: for free.
The State Executive Council is excited to bring to you exciting workshops and an unforgettable conference. Our Community Partners are also beyond excited to bring to conference-goers inspiring and eye-opening workshops.
What are you waiting for?! Register today to attend Florida's first Virtual Fall Leadership Conference (VFLC)!
Time: 4:30 pm to 9:00 pm Eastern.
Register Here
---
Conference Checklist
Register for the Conference
To register your Chapter or Group, use the provided Microsoft Form. If you have questions, feel free to contact membership@flfccla.org
Consider Add-Ons
For $15, we are able to offer groups Conference T-Shirts. Consider buying these shirts to rep FCCLA in your schools and communities, as well as support our FCCLA programs. There is no order minimum, and shirts will be shipped to the address you pick.
Join the Florida FCCLA Discord
In order to provide this Conference for free, the State Association will be using the Florida FCCLA Discord as a hub for all conference materials. Through Discord, members will be able to communicate with other FCCLA members and interact with State Officers. As the year goes on, workshops will be hosted on the platform to help FCCLA members make the most of the school year.
Document Your Experience!
As your participate, make sure to document your experience! We want to see what you are learning and how you are using the resources provided to make your year count.
Psst: this opportunity may be used as part of your Membership Campaign!
---
Agenda
The Conference Agenda is below. It is up-to-date as of 11/23/2021.
---
Meet the Presenters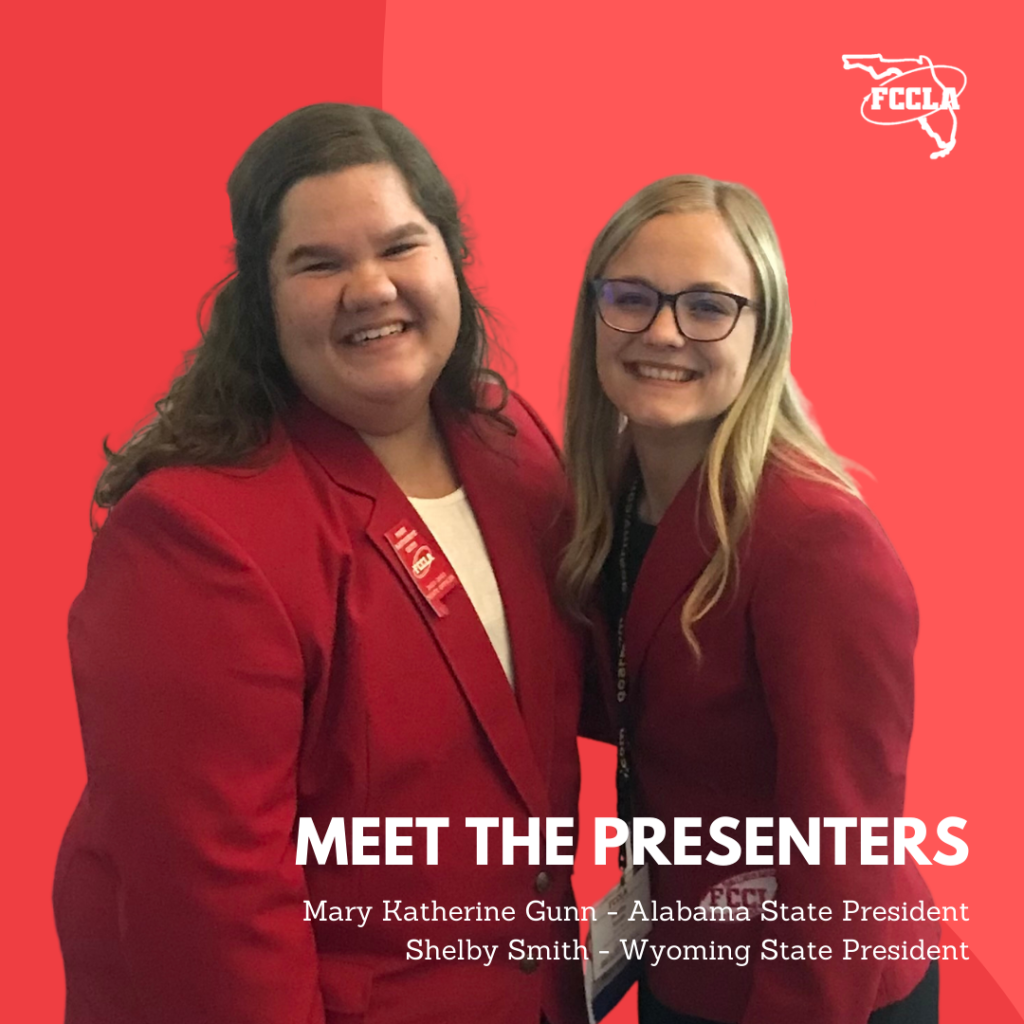 Mary Katherine Gunn – Alabama
Shelby Smith – Wyoming
Join Mary Katherine Gunn, the State President from Alabama, and Shelby Smith, the State President from Wyoming, as they present a joint workshop on the dangers of tobacco and vaping, and provide members effective ways to cope with addiction and tips on how to advocate within your communities for effective change.
Workshop Details
"Making Your Health Count: Put it Down. Choose Freedom."
Students continue to fall victim to addiction. The use of nicotine products is costing them their health, money, well-being, and even their lives. This workshop covers the dangers of tobacco and nicotine use, the pressures teens face, healthy coping mechanisms, and advocacy opportunities. Tune in to learn how you can make a change in your community and #MakeItCount with your lifestyle choices!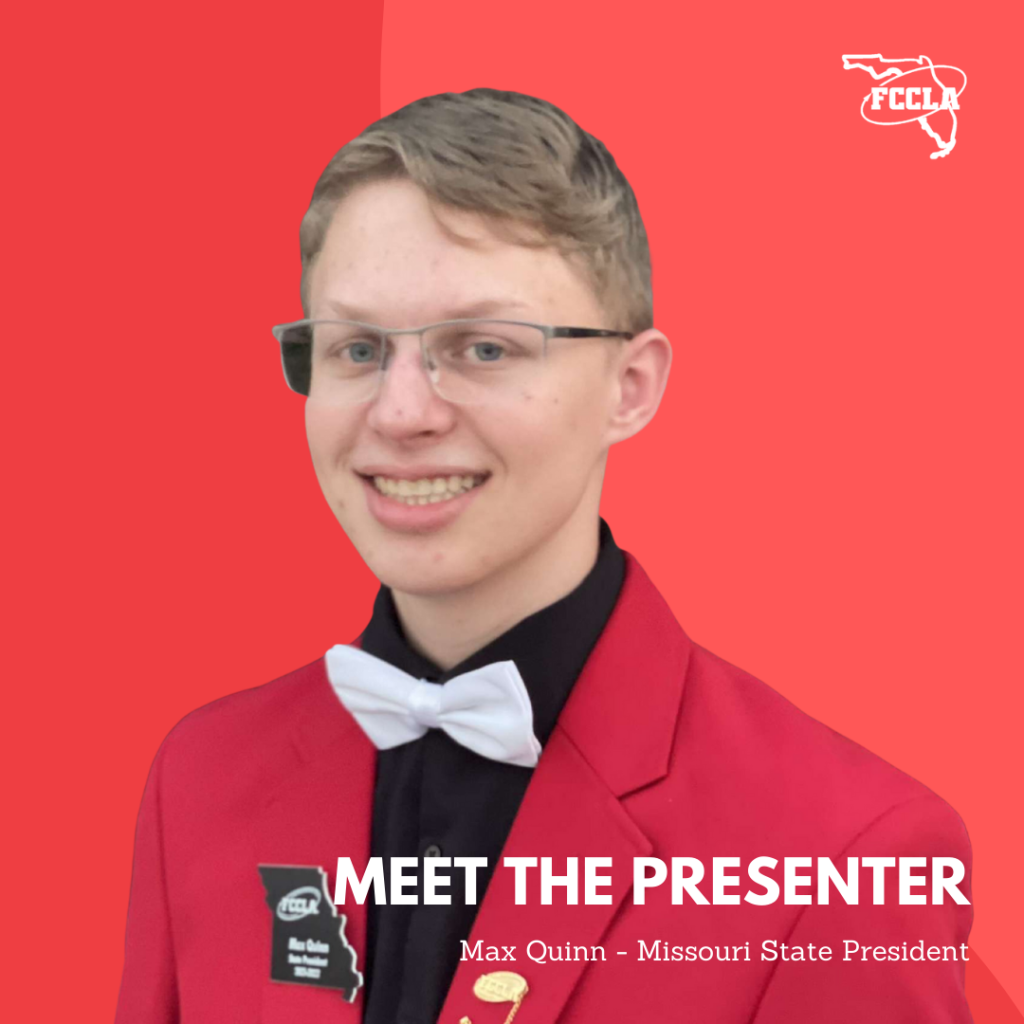 Max Quinn – Missouri
Serving as the State President from Missouri, Max Quinn brings over four years of experience from his work in the state and on his State Executive Council. Join Max as he leads a workshop on how leaders can deal with their mental health and well-being, as well as help bring the right resources into their communities.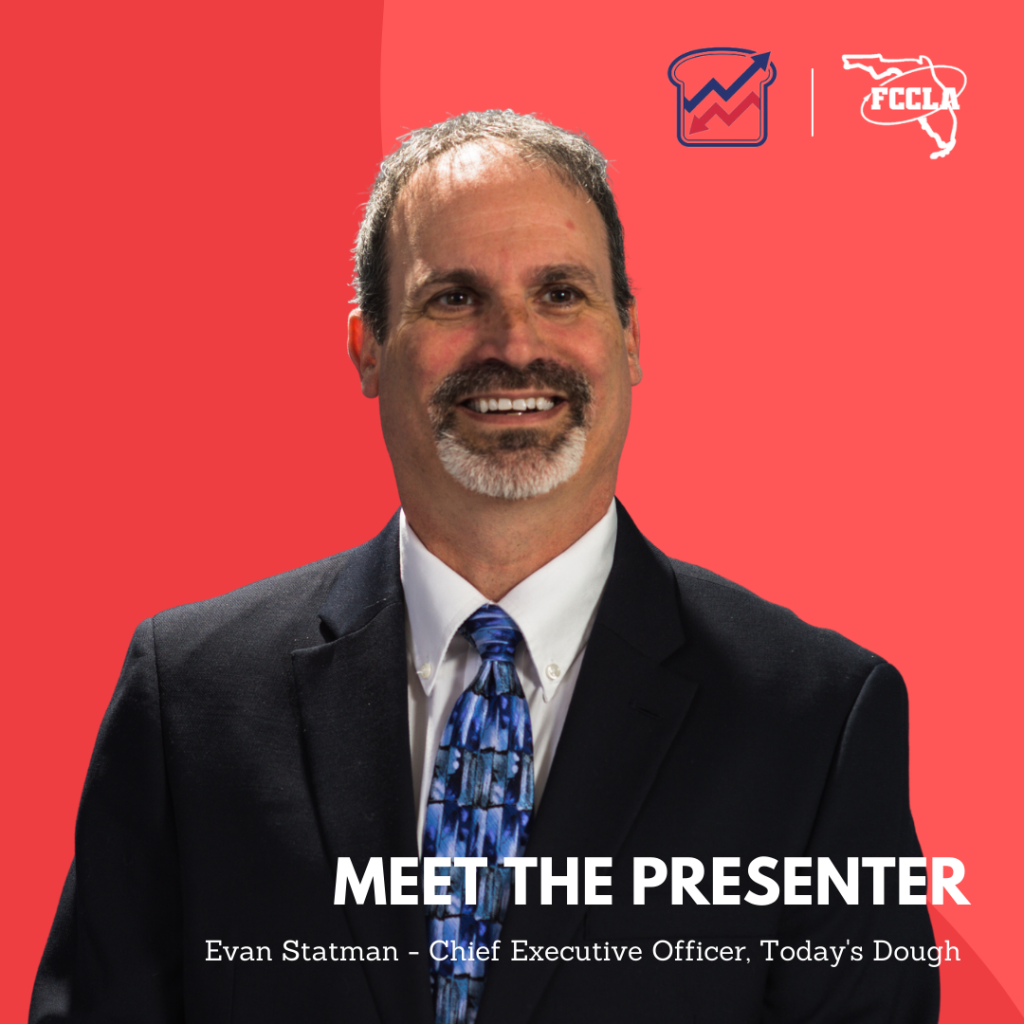 Evan Statman – CEO, Today's Dough
With over 20 years of experience in the business world, Evan Statman has had the opportunity to lead three successful businesses, each in different areas relating to food creation and distribution. Most recently, Mr. Statman has embarked on creating a new platform named "Today's Dough" which aims to educate students on business and finance news, made for students by students.
Join Mr. Statman as he guides students towards improving their inner leaders and advocates through insights about the importance of successful public speaking, and what you can do to make the most out of your presentation while feeling confident in the materials you are presenting.
---
Questions?
Should you have any questions, please feel free to contact us.
Registering for Discord
General Questions
What if I'm not able to attend one of the workshops?
No worries! All sessions will be recorded and uploaded to the the Florida FCCLA YouTube. These will be available all year round to our members and advisers. Please register to have access before anyone else!